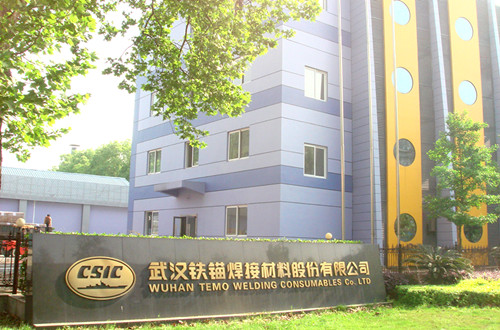 Establishedon July 1st, 1999, China Shipbuilding Industry Corporation (CSIC) isa major state-owned enterprise formed by merging some enterprises andinstitutions of the former corporation. CSIC is a state-authorized investmentinstitution and asset management entity.
As oneofChina'slargest shipbuilding and ship-repairing groups, CSIC has 46 industrialsubsidiaries, 28 R&D institutes and 140000 workers, with its total assetsstanding at 190 billion RMB. It includes Dalian Shipbuilding Industry Co., Ltd,Bohai Shipbuilding Heavy Industry Co., Ltd, Wuchang Shipbuilding Industry Co.,Ltd, Shanhaiguan Shipbuilding Industry Co., Ltd, Qingdao Beihai ShipbuildingHeavy Industry Co., Ltd, China Ship Research and Development Academy, ChinaShip Scientific Research Center, etc. With the leading force of research anddesign in China, CSIC now has the largest base for shipbuilding andship-repairing in China, 8 national key laboratories, 7 state-level enterprisetechnical centers and more than 150 large-scale laboratories, able to design,manufacture and repair various types of engineering ships according toregulations set out by the world leading classification societies as well asvarious international conventions. It has an annual shipbuilding capacity of 5 milliontons. As a major marine equipment manufacturer inChina, CSIC promotes thecombination of independent innovation and technology introduction, forming acomprehensive capacity in producing ships, auxiliary machines, instruments,armaments, etc. It also boasts its capacity in designing and manufacturinglarge complete equipments and more than one hundred non-marine products, whichare used all over the world in more than 20 industries and sectors such asaerospace, hydro-power, metallurgy, petrochemicals, tobacco, railways,automotive, city construction and so on.
Foundedin 1958, Wuhan Temo Welding Consumables Co., Ltd. is the only institutespecialized in developing and manufacturing welding consumables under ChinaShipbuilding Industry Corporation. Since 2005, it has been transformed into ahigh-tech joint-stock enterprise and set divisions including Wuhan Temo WeldingConsumables Company (Ltd) Dalian Branch, Wuhan Tiemao Welding Materials Co.,Ltd and Changzhou Temo Welding Consumables Co., Ltd, which are mainly engagedin investment, R&D, manufacturing, marketing and fixed technical servicesof welding materials. With over 50 years' history, it has been engaged in theR&D and manufacturing of naval equipments and welding materials on ship,with an annual productivity reaching 100 thousand tons.
"Temo"products are widely used in a wide range of industries, such as shipping, oceanstructure, bridge, petrochemical, pressure vessels, electricity, nuclearenergy, railway engines, engineering machinery, West-east gas pipelines,high-rise buildings, steel structure, war products, etc. It is the largest andstrongest welding consumables company in the central region, known as the"aircraft carrier" among the welding consumables companies in thedomestic shipbuilding industry and the naval equipment application field. Ithas also been conferred the honor titles such as "The Most InnovativeEnterprise (China)","National High-tech Enterprise"and "Wuhan AAA Credit Enterprise".